Literature
&

Environment Members
Faculty
Elizabeth Heckendorn Cook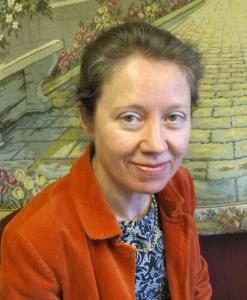 My current research focuses on early modern writing about the natural world and the history of environmental ethics. I have published articles on avian migration, botany and gender, and 'global' flora, and I'm working on a manuscript called "Talking Trees: Ethics and Others in Long-Eighteenth-C. British Literature." I co-edited the 2012 essay collection Invaluable Trees: Cultures of Nature, 1660-1830, on the material culture of forests, trees, and wood (Europe/US/UK). Other areas of interest include theater studies and letter-fictions: in Epistolary Bodies: Gender and Genre in the Eighteenth-Century Republic of Letters (1996), I examined how letter-novels played with and against print culture (Montesquieu, Richardson, Riccoboni, Crèvecoeur).
Bishnupriya Ghosh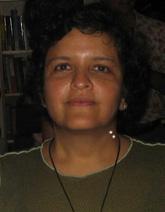 Bishnupriya Ghosh holds a doctorate from Northwestern University and specializes in postcolonial theory and global media studies. Much of her scholarly work interrogates the relations between the global and the postcolonial; area studies and transnational cultural studies; popular, mass, and elite cultures. She has published several essays on literary, cinematic, and visual culture in several collections and journals, and her first two books, When Borne Across: Literary Cosmopolitics in the Contemporary Indian Novel and Global Icons: Apertures to the Popular, focused on contemporary elite and popular cultures of globalization. She is currently researching for a third monograph, The Unhomely Sense: Spectral Cinemas of Globalization that tracks the relations between globalization and cinematic/post-cinematic images. Apart from these works that directly address the question of the "global" in contemporary mediascapes, in the last three years, Ghosh has turned to risk and globalization—or, rather, how the risk media globalize technoscientific rationality. Ghosh interrogates pandemic media across localized contexts, since risk instruments, programs, and institutions are increasingly modular and scalable to global outcomes. Asking how cultural theory at present can respond to highly scienticized forms of risk that are foundational to a managerial globalization, Ghosh returns to the rich archives of "symbiotic living" of high crisis" contexts surfacing at different historical conjunctures the United States, South Africa, and India. The result is a comparative study of pandemic media on the virus, titled The Virus Touch: Living with Epidemics, undertaken on her residency at Cornell University's Society for the Humanities, 2012-13.
Ken Hiltner
Ken Hiltner received his Ph.D. from Harvard University, where he garnered a number of distinctions, including the Bowdoin Prize. He has published five books, including Milton and Ecology, What Else is Pastoral?, Renaissance Ecology, and Ecocriticism: The Essential Reader, and a range of environmentally oriented articles. Hiltner has served as Director of UCSB's Literature & Environment Center, its Early Modern Center, the English Department's graduate program, and as the Currie C. and Thomas A. Barron Visiting Professor in the Environment and Humanities at Princeton University's Environmental Institute. He is currently the Director of UCSB's Environmental Humanities Initiative. More information can be found on his personal website: kenhiltner.com.
Melody Jue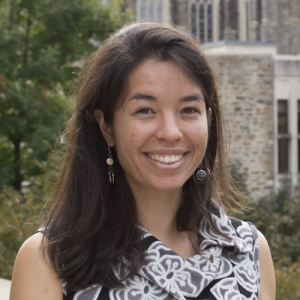 Melody Jue is Assistant Professor of English at the University of California, Santa Barbara. Her research and teaching interests concern oceans & the environmental humanities, American literature, digital media & media theory, science fiction, science & technology studies, and the relation between theory and practice. Drawing on the experience of becoming a scuba diver, her current book project, "Wild Blue Media: Thinking Through Seawater," concerns how the ocean shifts our understanding of critical terms in media theory through its conditions of movement, erasure, and dissolution, and how this new understanding might be brought to bear on questions of cultural preservation and environmental justice.
Teresa Shewry
Teresa Shewry holds a PhD in Literature from Duke University and an MA in English and BA in Japanese from Victoria University, New Zealand. Teresa's research engages the intersections between Pacific and Pacific Rim cultures and environmental studies, with a particular emphasis on water and the ocean. Her book, "Possible Ecologies," explores hope in the context of environmental change in the Pacific. Teresa is co-organizing an upcoming Mellon Sawyer Seminar on "Sea Change." She is a Research Associate of Leiden University College Research Centre in The Hague during 2012-2014.
Undergraduate Students
L&E Alumni
2015-16
Ching, Darrin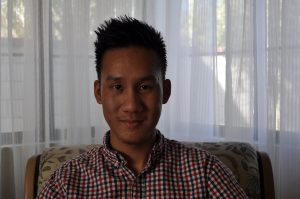 Darrin is preparing to apply to Law school and is interested in the possibility of pursuing Environmental Law. He took a series of classes at UCSB analyzing humans' interactions with the ocean, which "really opened my eyes and I realized that I had taken something as simple as water for granted […] Professor Shewry's classes honestly did foster a new concern for not just the current state of the Earth's water supply/environment, but its future as well."
Edwards, Garrett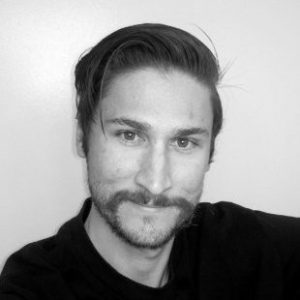 Garrett is now an Academic Advisor at Mt. San Jacinto College and will be applying to graduate school in Social Psychology this fall to study social norms within education. As he says, "the Literature and Environment program provided me with the opportunity to expand my knowledge of the environment through heated debate, challenging courses that tested my stances on modern environmental problems and practices, as well as enabled me to delve into a vast world of literature that remains some of the most haunting beautiful material I've encountered while at UCSB. I now endeavor to enlighten individuals in my community about the environment through education and volunteerism."
Harris, Tasha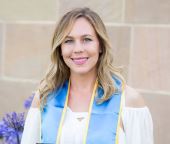 After graduating from UCSB, Tasha earned a certification in book publishing from the Denver Publishing Institute at the University of Denver. Currently she is the Content Associate at a local Santa Barbara speakers bureau called BigSpeak. While working through the Literature and the Environment program, Tasha researched and wrote about "the relationship between happiness and emotional healing through our interactions with the natural environment using Milan Kundera's The Unbearable Lightness of Being."
Quick, Amanda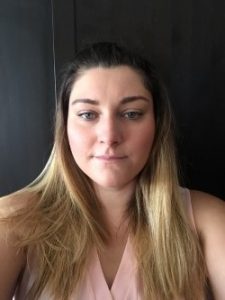 Amanda is currently a program leader for ASES of Alhambra school district, where she is bringing environmental awareness to her students. She is working on a book of poetry and will be attending graduate school next fall. Amanda plans to continue studying the environment in her new English department because, "I believe literature and fiction is a combative medium to convey how we as a society continue to take for granted the resources around us. Literature puts into perspective what is happening now and what can or will happen in the future if we do not pay attention."
Sadovnikova, Dasha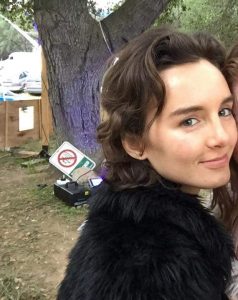 Dasha is working as a private tutor as she prepares to apply to English PhD programs, where she hopes to continue studying literature's interactions with the environment. After her experiences with various L & E classes and Independent Studies, she says, "My undergraduate experience of the Literature and the Environment program transformed the way in which I interact with my surroundings, let alone its effect on how I read books. Professor Ken Hiltner's lower division Literature and the Environment course […] equipped me with a powerful critical lens through which to view human activity, in literature and in actuality."
Chavez-Feipel, Tyler
Chow, Beverly
Erickson, Jonah
Friedlander, Edward
Schoonover, Maile
Weiland, Michael
Wetzel, Siobhan